Free Boiler Room Insulation Offer
Action on Carbon and Energy in Schools (ACES) can offer support to help schools save money on energy bills and cut carbon emissions. Oxfordshire County Council maintained schools can apply online for a fully funded energy assessment to identify ways to save energy in their buildings. There is other limited funding for energy assessments for Oxfordshire Academy schools – please contact us for further information.

New offer to add insulation to your school's boiler room:

Most boiler rooms have some insulation on the hot pipework, preventing heat loss before heating reaches radiators. Specialised insulation covers for valves, flanges and pumps are now available to further reduce heat loss. In some cases, up to 3% of heating can be saved through well insulated boiler room pipework.

ACES has launched limited funding support towards the cost of additional boiler room insulation covers. Email info@ace-schools.org to find out more, or to book a one-to-one call with the team.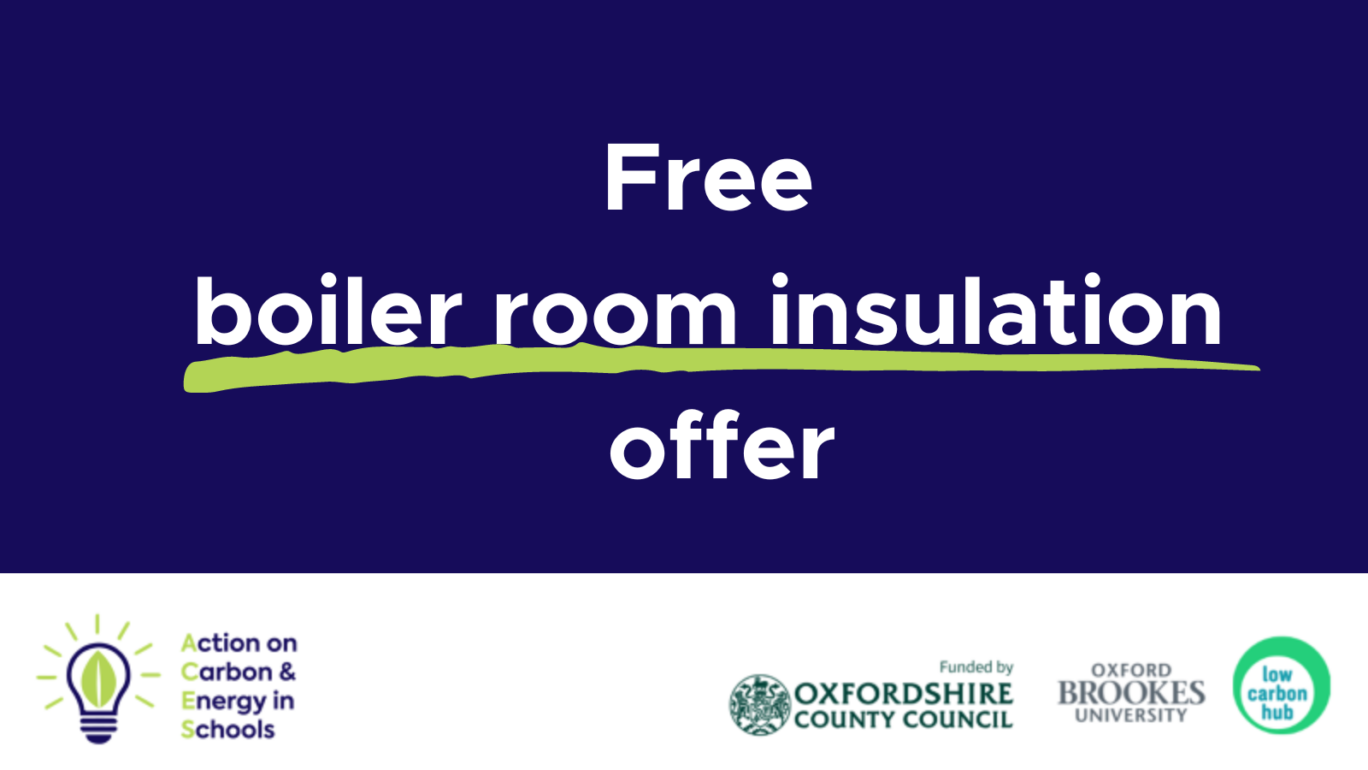 Contact ACES via info@ace-schools.org or our helpdesk.